Rape is a serious criminal act, with the potential for severe and lasting repercussions on the victim's life. Rape involves sexually taking advantage of another person without their consent, and this includes having sex with a person who is incoherent or unconscious. Some perpetrators attempt to facilitate their assault by using substances that incapacitate their victims to varying degrees.
"Date rape" is a term that refers to a person forcing someone that they are socially, romantically, or casually involved with to have sex without consent. Often, this type of rape is conceptualized as a predator first drugging the victim and, next, sexually assaulting them. While this is sometimes the case, date rape more often involves the perpetrator taking advantage of their victim's chosen insobriety. Perhaps they were out celebrating with friends and had a little too much to drink, or unknowingly mixed certain drugs, rendering themselves incapacitated. In either scenario, the rapist takes advantage of this too-intoxicated.
Nearly half of all sexual assaults involve alcohol 1, 2, 3, but prevalence estimates for other sedative substances are not well known due to the shorter period of time that these drugs remain in the body. Some substances that are used to incapacitate people are well-known, such as Rohypnol (flunitrazepam), GHB, and ketamine, while others are not as widely recognized (clonazepam, etizolam, and other new substances). It is important to know the potential effects that these substances can have in order to recognize a risky situation and get out.
The Dangers You Know
Some substances used for date rape are relatively well-known. These include:
Rohypnol ("roofies").
Ketamine ("special K").
Gamma-Hydroxybutyrate ("GHB").
These drugs all have similar depressant effects, but each one will affect a person a little differently, especially when combined with alcohol, which is commonly how these drugs are given to a victim (e.g., slipped into a drink).
Rohypnol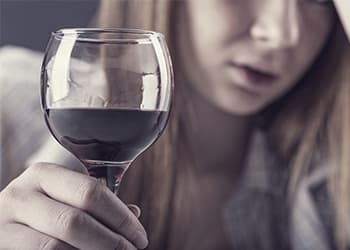 Rohypnol (generic name: flunitrazepam) is often referred to by street names such as:
Roofies.
The Forget Pill.
Circles.
La Rocha.
Rohypnol is a powerful benzodiazepine that is prescribed in certain countries to treat insomnia 4. In the US, however, this drug is illegal due to its powerful effects and reputation as a date rape drug.
Rohypnol pills are tasteless, odorless, and colorless 4, 5 and easily dissolve in liquid, making it easy for perpetrators to discreetly incapacitate potential victims. Newer versions of the drug have a blue center that can turn a light-colored drink blue, but generic versions may still be colorless in liquids, making them dangerously disguisable.
Taken alone, Rohypnol produces feelings of 4:
Sedation.
Lessened anxiety.
Eased muscle tension.
Effects can begin as early as 30 minutes after ingestion, peaking within 2 hours 5. Even a dose as low as 1 mg can exert its effects for up to 8 hours 5.
When consumed with alcohol, Rohypnol's effects are enhanced to dangerous levels. Both substances have sedative effects that compound when taken together. Signs of being roofied include extreme drowsiness and even amnesia, meaning the person will not remember what happened during the time they were under the influence, depending on the amount consumed 4.
Ketamine
Ketamine is a potent dissociative anesthetic medication with some hallucinogenic effects 6. It can be obtained in clear liquid and white powder form, both of which mix easily with drinks, though they both have an extreme bitter taste.
The powder may even be cut with other powder substances such as cocaine, MDMA, or amphetamine for snorting and may be added to joints or cigarettes to drug a person without their knowledge. Ketamine is often referred to by the following names:
Special K.
Vitamin K.
Kitty.
Kit Kat.
Cat Valium.
Ketamine's effects come on quickly, usually felt within 1-30 minutes of ingestion and lasting about an hour 7. Depending on the dose, effects may range from sedation and pain relief to amnesia and dissociation, wherein the person feels removed from or out of control of her own body 6.
These strong effects contribute to its involvement in date rape, as higher doses of ketamine may render a person unconscious or unable to move.
Gamma-Hydroxybutyric Acid (GHB)
GHB is short for gamma-Hydroxybutyric acid, a central nervous system (CNS) depressant. Xyrem (sodium oxybate) – a prescription drug used to treat a condition known as cataplexy, as well as to manage the excessive daytime sleepiness associated with narcolepsy – is a branded, pharmaceutical form of GHB.
GHB commonly goes by the following names:
GHB is produced naturally in the body in small amounts, but it can also be synthesized in a lab 8. Manmade GHB is commonly found online and on the streets and is regularly adulterated with various caustic chemicals used at some point during the process of its illicit production, including sodium hydroxide (e.g., lye – found in some drain cleaners). GHB is sought out by recreational users for its CNS depressant effects (i.e., a sedative, relaxing high that can leave a person drowsy, confused, and amnesic 8.)
GHB is found in both a powder and liquid form, and both dissolve easily in liquid. It is colorless, odorless, and has a slight salty taste that can be masked easily by strong flavors 8. Effects can come on within 10 to 20 minutes, lasting up to 4 hours 9. When combined with alcohol, the depressant effects are enhanced, leading to extreme sedation and memory problems, ultimately leaving a person vulnerable to assault.